Breast Cancer Awareness Month:
One in eight women will be diagnosed with invasive breast cancer within their lifetime; it could be your Mother, Sister, Grandmother, Wife or Friend.
That's why throughout Breast Cancer Awareness month we will be pink to bring added awareness and support to the importance of education, prevention, detection, treatment and the celebration of survivors.
Show your support and "Think Pink" this October with Q106, 94.1 Alternative Radio, 92.9 WLMI and 92.1 Big Country where we have teamed up with MSUFCU, Dart Bank Hayes Green Beech Memorial Hospital to promote the fight against Breast Cancer.
Below you will find a full list of events to participate, videos, facts and great ways for you to get involved in the fight to eradicate this disease that has affected us all.
Breast Cancer Awareness Videos
Think Pink for the Cause Events: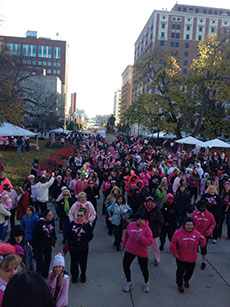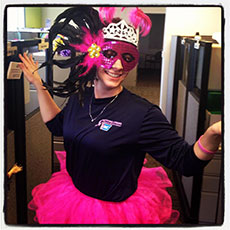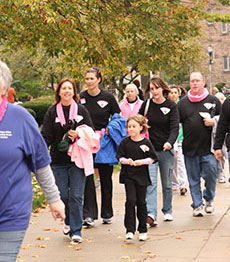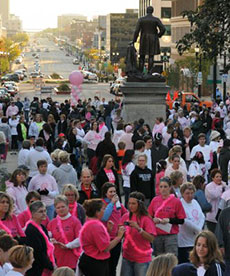 Making Strides of Midland, MI
Date: Saturday, October 19, 2013
Location: 825 E. Main Street, Midland Dow Diamond
Time: 10:00am
Making Strides of Howell, MI
Date: Saturday, October 12th, 2013
Location: Howell Court House at 200 E Grand River
Time: 9:00am
Making Strides of Kalamazoo, MI
Date: Saturday, October 19th, 2013
Location: Arcadia Creek Festival Site in Kalamazoo
Time: 10:00am
Making Strides of Jackson, MI
Date: Saturday, October 19th, 2013
Location: Riverwalk Amphitheater - Consumers Energy Campus
Time: 10:00am
Making Strides of Saginaw, MI
Date: Saturday, October 26, 2013
Location: Saginaw at 5650 Bay Road at Krossroads park
Time: 10:00am
Making Strides of Flint, Michigan
Date: Saturday, October 26, 2013
Location: Flint DDA Flat Lot, 125 E. Kearsley Street
Time: 10:00am
Making Strides Against Breast Cancer of Holland, MI
Date: Saturday, October 26, 2013
Location: 240 Kollen Park at Kollen Park in Holland
Time: 10:00am
Making Strides of Lansing, MI
Date: Saturday, October 26, 2013
Location: Michigan State Capitol at 100 N. Capitol Ave
Time: 11:00am
Making Strides of Calhoun County, MI
Date: Saturday, October 26, 2013
Location: C.O. Brown Stadium - Bailey Park Battle Creek
Time: 10:00am
More Making Strides regional events are available here
#ThinkPink for Breast Cancer Awareness Month on Instagram