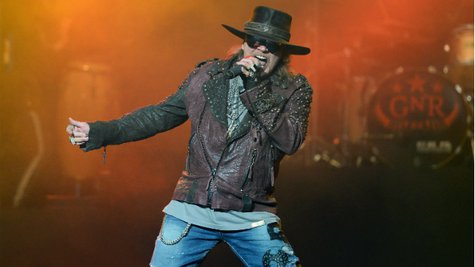 Just over a week ago, Axl Rose was named the singer with the widest vocal range by ConcertHotels.com . After a predictable protest, another site. Vintage Vinyl News , has used data from vocals website The Range Place and compiled a more extensive list, on which the Guns N Roses singer is bumped to fifth place. A perhaps surprising pair of singers -- Mike Patton of Faith No More and Corey Taylor of Slipknot and Stone Sour -- have taken the number one and two slots, respectively. Patton is documented as having a six-octave range, and Taylor a five-octave range.
Another pair of interesting additions: Jonathan Davis of Korn , and Chino Moreno of Detones . Both have four-octave ranges.
This new list is much more technical in nature, and includes other data not mentioned in the ConcertHotels.com chart. You can decipher it for yourself at VintageVinylNews.com .
Follow @ABCNewsRadio Copyright 2014 ABC News Radio