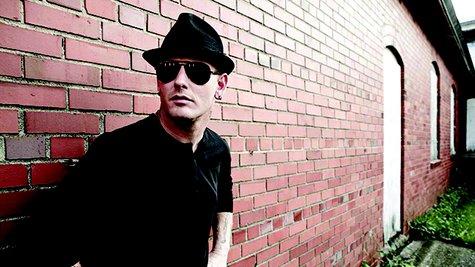 As reported earlier this week, guitarist Jim Root is no longer with the band Stone Sour . The news broke after a fan asked on Root's Instagram page about an upcoming Stone Sour show -- to which Root replied, "I'm not in that band anymore. Not my decision. Not happy about it."
News of Root's departure was quickly confirmed on the band's Facebook page by Slipknot and Stone Sour frontman Corey Taylor , who stated that Root is still a member of Slipknot, whose new album is now in process.
The overwhelming majority of fans responding to the announcement through social media have been upset and angry. Many have pointed out that the departure of Slipknot drummer Joey Jordison last December seemed similar -- orchestrated by Taylor, who stated at the time that more information would be forthcoming, though none has followed.
Taylor, however, maintains that he has the best interests of both Stone Sour and Slipknot at heart. He tells ABC News Radio, "The problem is that I have to be kind of tight-lipped about it and I know that kind of sucks for the fans. We were waiting until after the Slipknot album was done to say something officially. At this point, it's just honestly what's best for both bands. And we're always going to do what's best for both bands."
Taylor admitted to ABC News Radio that the situation is "a little raw right now" but says he's confident that "as time goes on I think that people will see that it was honestly the best decision for both bands."
Follow @ABCNewsRadio Copyright 2014 ABC News Radio