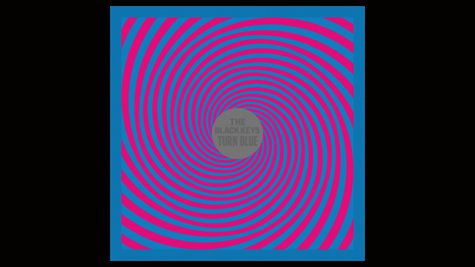 Black Keys drummer Patrick Carney is known almost as much for making provocative, obscenity-laced statements aimed at other musicians as he is for his drumming. He's taken aim at a range of targets from Jack White and Justin Bieber -- Carney referred to them an "ass****s" in two separate Rolling Stone interviews -- to the team behind the release of Michael Jackson 's posthumous Xscape . Carney also has said the folks at gossip website TMZ should be "f***ing ashamed of themselves."

Now come a few not-so-nice words from the other Black Key, Dan Auerbach , directed at Carney. Auerbach tells the Toronto Sun , that he thinks his friend's comments are "pretty stupid sometimes. He generally regrets them after he says them."
Auerbach goes on to say that Carney's running his mouth is a recurring problem. "He's always been like that," Auerbach says. "He's done it a bunch [of times] where he's said something bad about somebody and then completely regrets it, then runs into that person."
Auerbach says he has tried to steer Carney away from trash-talking others but, "It doesn't work... he doesn't seem to filter [anything]."
Auerbach and Carney will have lots of time to discuss the issue on the road. The Black Keys recently announced a full-scale U.S. tour set to kick off on September 5 in Columbus, Ohio and run through December 21 in Kansas City, Missouri.
Follow @ABCNewsRadio Copyright 2014 ABC News Radio