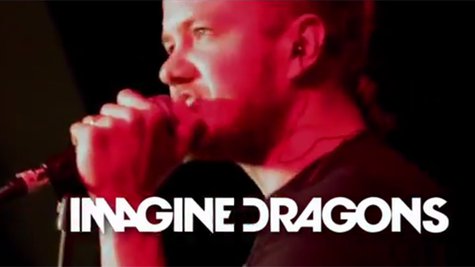 Imagine Dragons has recorded a new song for the upcoming Transformers movie, Age of Extinction . The tune is strong and anthemic, just how you'd expect a tune called "Battle Cry" to sound. Besides the standalone song, Imagine Dragons also contributed original music to the film's score which, according to a Paramount press release, "added depth to the sound of the film."
The Dragons' song plays over a new Transformers trailer, which also announces that the band will play live at the world premiere in Hong Kong on June 19. Fans have a shot at winning a trip for two to see the exclusive show -- just tweet using #TransformersPremiere for your chance.
"We're incredibly lucky that [Imagine Dragons was] available to work with us," says Transformers director Michael Bay in a statement. "I remember being drawn to the emotion of 'Demons' and 'Radioactive' the first time I heard those songs, and I knew I wanted that same energy and heart for this movie. They've created a really epic, otherworldly sound for 'Battle Cry.'"
This is likely going to be all the new music we hear from the Dragons for a while -- back in March frontman Dan Reynolds told Billboard that although the band has around 50 demos done towards a new album, the band's schedule is so busy that he's not sure when they'll be able to hit the studio.
One of the things keeping the band so busy are awards shows. Along with Lorde , Imagine Dragons were the first performers announced for Canada's MuchMusic Video Awards, which will be held in Toronto on Sunday, June 15.
Lorde and Imagine Dragons have something else in common: they're both nominated for a leading 12 trophies at the Billboard Music Awards, which air live from Las Vegas on ABC this Sunday, May 18.
Follow @ABCNewsRadio
Copyright 2014 ABC News Radio