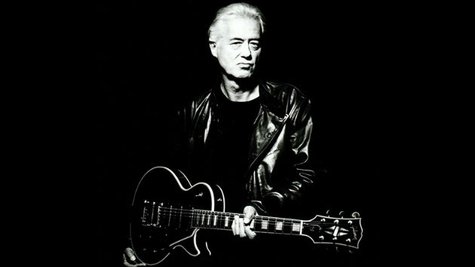 Led Zeppelin 's Jimmy Page is scheduled to be on hand at a special listening party for the deluxe reissues of the band's first three studio albums, which are scheduled to be released on June 3. The invite-only event will take place on May 21 at Paris' L'Olympia music hall, the very venue that hosted an October 1969 concert by Led Zeppelin, a recording of which is featured on the bonus disc included as part of the forthcoming deluxe edition of the band's self-titled debut album.
The British rock legends recently launched a contest offering a select number of fans the chance to attend the bash with a guest. You can enter by visiting LedZeppelin.com/Paris , although we're not sure how much longer the contest will remain open. Also, fans who do win passes are responsible for their own transportation and lodging. While you're at the site, you can submit questions for Page about the band's deluxe reissues.
The party will feature the premiere of the unreleased companion audio recordings that each expanded album -- Led Zeppelin , Led Zeppelin II and Led Zeppelin III -- contains. The event will stream live at YouTube.com/LedZeppelin at 2:30 p.m. ET on May 21.
Copyright 2014 ABC News Radio