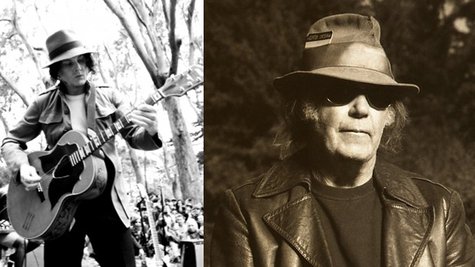 Jack White has lent a hand to Neil Young , in the form of musical collaboration. The singer and former White Stripes frontman will appear on two songs on Neil Young's forthcoming album of cover songs, the elder singer reveals to Billboard . The two songs were recorded in Nashville at Jack White's Third Man Studios, as was the rest of Young's new album.
Young says the tracks "[don't] sound like anything you've heard that [were] made recently" and need to be polished up a bit before they're "ready for prime time."
According to Billboard , the album is likely to drop this spring.
Jack White is slated to headline the Bonnaroo festival -- along with Vampire Weekend, Arctic Monkeys, Flaming Lips and others -- this June in Manchester, TN.
Copyright 2014 ABC News Radio