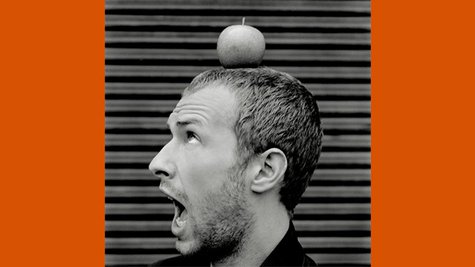 Between releasing a new video, a new single and planning an entire album, Chris Martin still found time to help a charity. The Coldplay frontman donated his time and creative juices to help Upbeat, a mental health charity based in the U.K. Martin is part of the organizations' Art in a Box project, where musical and creative artists are given a canvas, paints, brushes and an easel, and told to let loose.
Chris Martin's painting -- along with those from Blur 's Graham Coxon , Suggs from ska-punk band Madness , and Ricky Wilson of the Kaiser Chiefs , among many others -- are available for online bidding at Eazl.co.uk . On May 23, the auction will go live in London for final bidding, with phone bidding available for those who cannot attend in person.
Coldplay's next studio album, Ghost Stories , is set to drop May 19. All iTunes pre-orders will receive an instant download of the just-released first single, "Magic."
Copyright 2014 ABC News Radio