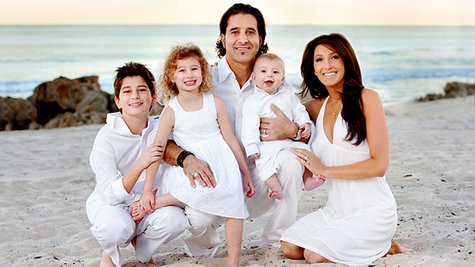 Jacyln Stapp -- wife of singer Scott Stapp -- has started a children's charity called Children Are Magical -- CHARM for short. According to a press release, CHARM aims to "heighten awareness of children's issues and provide underprivileged youth with the tools of life through education, mentoring and community resources."
CHARM "will partner with other foundations to support children and their families by providing resources to overcome many of life's obstacles caused by neglect, abuse, lack of education, and other hardships at home." Jacyln Stapp says she was motivated to start the foundation because her own childhood was brightened by adults "with a big heart and a little time."
Stapp is a multiple beauty pageant winner, model, and has written a children's book called Wacky Jacky: The True Story of an Unlikely Beauty Queen . She has been married to Scott Stapp since 2006; they have three children together.
While his wife is busy launching CHARM, Scott Stapp is on the road. Here are his summer tour dates:
6/20 -- Lancaster, PA, Chameleon
6/21 -- Patchogue, NY, Emporium
6/24 -- Pittsburgh, PA, Latitude Live @ Latitude 360
6/25 -- Poughkeepsie, NY, The Chance Theatre
6/27 -- Niagara Falls, NY, Bear's Den 6/28/14 -- Flint, MI, The Machine Shop
7/01 -- Springfield, MO, Gillioz Theatre
7/02 -- Fort Smith, AR, Neumeier's Beer Garden
7/12 -- Woodhaven, MI, Civic Center Park
7/18 -- Willmar, MN, Willmar Civic Center
8/1 -- Kennewick, WA, Benton Franklin Fairgrounds
8/8 -- Gilford, NH, Gunstock