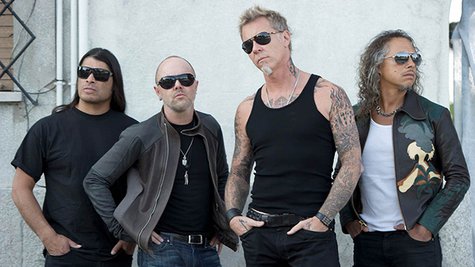 Summer officially begins Saturday morning, and Metallica got a jump on the new season by releasing a "first pass" version of its new song "Lords of Summer" on iTunes.
It's the most recent edition of what the band describes as "still a work in progress." Metallica debuted the song during its South American tour earlier this year and posted a "Garage Demo Version" to YouTube in March. A post on Metallica.com says, "Those of you with astute ears will notice some minor differences from the version we streamed on YouTube and released on LiveMetallica.com. ... it most probably will change again."
ESPN will mark summer's arrival by airing "Lords of Summer" throughout the day on Saturday.
Follow @ABCNewsRadio
Copyright 2014 ABC News Radio