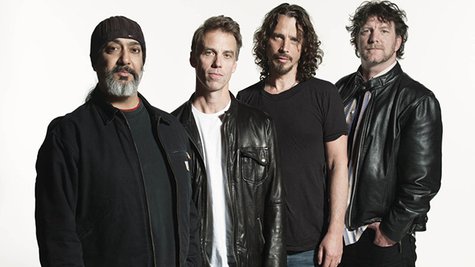 Just before his band's New York City show to play Superunknown in its entirety, Chris Cornell guested on Marc Maron 's podcast, WTF . The comedian got surprisingly intimate with the Soundgarden frontman when the subject turned to the 1994 album. Cornell told Maron that he and the band "really killed ourselves to make that album and to get to a new place as a band, that could live on."
Cornell then revealed the huge downside that followed the album's release. "Touring for that album...brought us into a point of crisis that I saw Nirvana go through and I saw Pearl Jam go through. And that is that we came from this post-punk, indie world with the punk-rock bible firmly in hand, and we killed commercial rock music by then...[but] the same time, now we're playing hockey arenas and we're in the same magazines that the scene that we killed was in, and suddenly we're having this existential crisis of, we are that [thing we hated]."
The 20th anniversary reissues of Superunknown hit retail and digital outlets today. The reissues include two deluxe CD editions , and also a vinyl version. The deluxe editions include previously unreleased rehearsal recordings, demos and b-sides.
Marc Maron's WTF podcast can be heard on www.WTFpod.com.
Follow @ABCNewsRadio
Copyright 2014 ABC News Radio