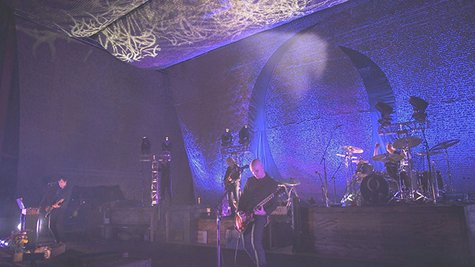 Maynard James Keenan is now the father of two. The singer -- who has an 18-year-old son from a previous relationship -- welcomed a baby girl with wife Lei Li . According to the Instagram page of Keenan's band Puscifer , their daughter's name is Lei Li Agostina Maria and she arrived at 7:19pm last Friday, July 25, weighing seven pounds.
Lei Li Agostina Maria has an older brother, Devo , who sings and plays the cello. Devo has helped out with his dad's musical projects, including providing backing vocals to a song on A Perfect Circle 's Thirteenth Step album.
Members of Tool recently told Rolling Stone that their band has been on hiatus due to a legal snarl that began in 2007, but that they hope to release new music by the end of the year.
Follow @ABCNewsRadio Copyright 2014 ABC News Radio