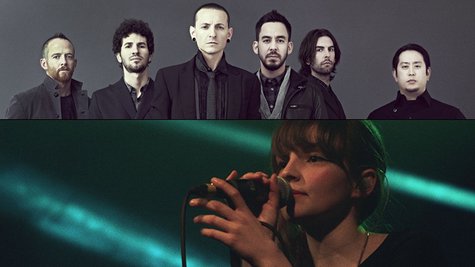 A day after she used MTV UK to lashed back at Linkin Park 's Mike Shinoda for slamming her band, CHVRCHES singer Lauren Mayberry has gone another round by posting a three-hour spoof video. The clip features a grinning Shinoda giving a thumbs-up, with a thought bubble that reads, "I (heart) CHVRCHES," while The Knack 's "My Sharona" plays -- with an overdub of "Mike Shinoda" in place of the chorus.
The video cycles for three hours.
Linking the video from the band's official Twitter feed, CHVRCHES tweeted , "Sorry Mike ;-)"
Back in April, Shinoda told Noisey that he and his band mates were sick of pop-ified metal tunes. He referred to the genre as "Disney commercial music," and mentioned CHVRCHES by name.
Mayberry later told MTV UK, "[Mike Shinoda's opinion is] not an opinion I would worry about hugely."
CHVRCHES' "Mike Shinoda" video is streaming on the band's official YouTube channel .
Follow @ABCNewsRadio
Copyright 2014 ABC News Radio
Sorry Mike ;-) https://t.co/imNd7w7A75

— CHVRCHΞS (@CHVRCHES) July 3, 2014