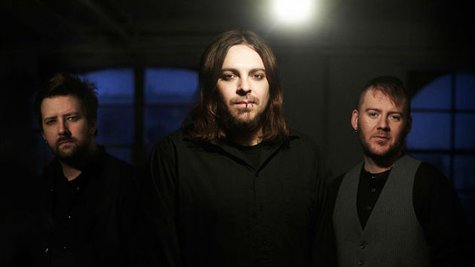 While Seether 's Rise Above Fest took last year off, the band has announced they'll be bringing their signature event, which will take place May 10 at Darling's Waterfront Pavilion in Bangor, ME. In addition to a headlining set by Seether, this year's lineup includes Avenged Sevenfold , Motörhead , Black Stone Cherry , Trivium and Skindred .
"The first one we did was slapped together quit quickly, but I think this time there's a lot more thought that's been put into it," Seether frontman Shaun Morgan tells Billboard . "We've found a venue that's great and it's a great lineup. I think the experience in general is going to be better. It want it to feel like a proper festival, man. I want it to feel like an experience, and I feel like we're on track to make it that way."
If you attend the festival, you may get the chance to hear some new music from Seether. Morgan says the guys are almost finished recording their follow-up to 2011's Holding Onto Strings Better Left to Fray .
"We're recording 12 [songs] but I think we're gonna do an album of 10 tracks this time," he reveals. "We wanted to consolidate it down and make sure it was 10 really strong songs from start to finish and there's nothing on the album that feels like filler. We're putting a lot of work into this and a lot of thought into everything." Morgan adds he expects the album to hit stores sometime in late spring or early summer.
Tickets for the Rise Above Fest go on sale on Friday at 10 a.m. Proceeds benefit the Suicide Awareness Voices of Education organization, whose goal is to prevent suicide through public awareness and education.
Copyright 2014 ABC News Radio