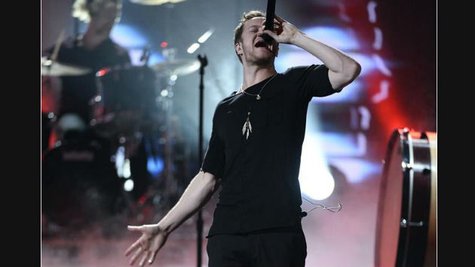 Less than one week after Imagine Dragons perform at the Grammys with rapper Kendrick Lamar , the band will make their debut appearance on Saturday Night Live .
The guys will perform songs from their debut album, Night Visions , as the show's musical guest. They'll hit the SNL stage for the first time February 1, along with host Melissa McCarthy , who will be making her third appearance on the program.
Imagine Dragons are up for two trophies at the Grammys on January 26, including Record of the Year for "Radioactive."
Copyright 2014 ABC News Radio