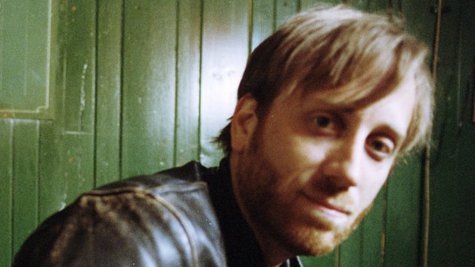 Back in August, Dan Auerbach 's ex-wife, Stephanie Gonis , received five million dollars, a 2012 Toyota Highlander, one of the family homes and an asset listed as "Bob Dylan Hair" in the couple's divorce settlement. While the story led people to believe The Black Keys guitarist owned a lock of the legendary rocker's hair, it turns out that the item isn't quite so personal.
TMZ recently asked Auerbach about the mysterious item, and found out that "Bob Dylan Hair" was actually a reference to a poster created by American graphic designer Milton Glaser , which was included in the packaging for Dylan's 1967 album Bob Dylan's Greatest Hits . The poster features a silhouette of Dylan, with his curly hair drawn with a variety of colors.

There was another interesting twist: Auerbach says that one of Dylan's sons read about the story when it broke, and has since texted the guitarist to let him know he would provide some of Dylan's real hair if Auerbach ever wanted to own some.
Copyright 2014 ABC News Radio
Unfortunately your browser does not support IFrames.
Black Keys Singer Dan Auerbach -- I Don't Own Bob Dylan's Real Hair ... But I Can Get It!!
- Watch More
Celebrity Videos
or
Subscribe