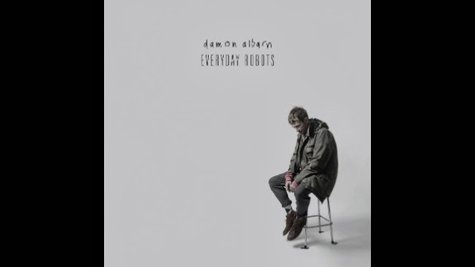 Damon Albarn has a solo album ready to go -- as previously reported, it's called Everyday Robots and it's set to drop on April 29. But where does this leave Albarn's band, Blur , and his other project Gorillaz ? Maybe nowhere, the singer tells Rolling Stone .
About Blur -- who propelled its members to fame in the '90s and has packed arenas around the world on every tour they've ever done -- Albarn says that it's low on the priority list right now. He admits, "There is [new Blur] material, but I can't foresee us in the near future being in a position to finish it. We're just all doing other stuff." Despite this lack of urgency, Albarn calls Blur "a big part of my life. I'll never abandon the spirit of it ever. It's kind of in me."
As for Gorillaz, Albarn says, "I've been playing Gorillaz songs in rehearsal and some of them sound really fresh, so I'll definitely be playing them on my [solo] tour." He calls the idea of Gorillaz "complicated, since it's just me. Apart from the visuals, I am Gorillaz. I am the [whole] recording. Just because I was a cartoon...there's no difference, really. So, is Gorillaz here or is it not here?"
Damon Albarn has some dates scheduled at festivals in Europe over the next few months. His only scheduled U.S. date at this time is the Governors Ball Music Festival on Randalls Island in New York on June 6.
Copyright 2014 ABC News Radio