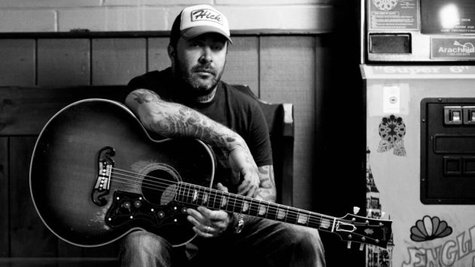 Just because Staind frontman Aaron Lewis has a hit country record doesn't mean he's afraid to criticize country music -- or at least one song in particular.
The tune in Lewis' crosshairs is "Redneck Crazy" by country artist Tyler Farr . It's written from the perspective of a boyfriend who finds out his girlfriend's been cheating on him -- so he stalks her and her new boyfriend to her house at 3 a.m., looking for a fight. In a fan-shot video, posted by TMZ , from Lewis' show at the Thirsty Cowboy in Medina, OH, Lewis says, "I always thought the message of this song was pretty f***ed up."
But rather than just bad-mouthing the country chart-topper, Lewis then sings it as his "buddy Zack" rewrote it -- directed toward the stalker ex-boyfriend, who he advises "to get right up and go home" unless he wants Lewis to "shoot the headlights out of [your] Silverado."
A rep for Lewis tells ABC Radio News that while the reworked version of "Redneck Crazy" hasn't yet become a staple of Lewis' live show, "it's a floating set list -- and sometimes fan favorites show back up [on that list]." The rep also says that Lewis' camp isn't aware of any reply from Tyler Farr about the parody.
Lewis is currently balancing two musical careers -- in rock and country -- and despite his willingness to parody a big country hit, he tells ABC News Radio he does worry about how he's perceived by his two audiences. "It makes me nervous about what the rock fans might think, it makes me nervous about what the country fans might think," he says.
"I'm a bit insecure and a bit of a self-doubter, myself, so that stuff always creeps into my mind," he adds. And Lewis damits he even checks out online message boards to see what fans are saying. "I'm not gonna lie and tell you...that I'm not kind of addicted to the pain of seeing what haters have to say, along with the supporters," he says. "You know, it's kind of a healthy thing to hear both sides."
The current leg of Lewis' tour wraps up this weekend in Hammond, IN.
Copyright 2014 ABC News Radio