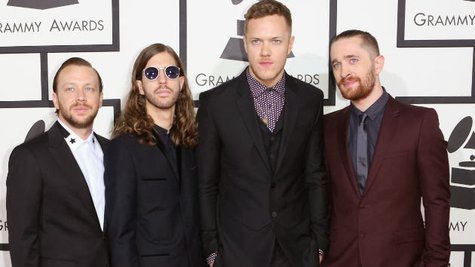 It's official: Imagine Dragons ' smash hit "Radioactive" has now tied the record for the longest-running hit in the history of the Billboard Hot 100 chart.
This week the song is logging its 76th week on the tally, moving it into a tie with Jason Mraz 's hit "I'm Yours," which spent 76 weeks on the chart during 2008 and 2009.
"Radioactive" currently sits at #23 on the tally, down from #13 last week; it had risen up the chart again after the band's appearance on the Grammy Awards last month. Still, even with last week's sales drop, Billboard reports that it's poised to break Mraz's record next week.
Interestingly, neither "Radioactive" nor "I'm Yours" ever reached #1. "Radioactive" topped out at #3, "I'm Yours" at #6
Hot on the heel of "Radioactive's" possible record is AWOLNATION 's "Sail." That song has now spent 75 weeks on the chart. It currently sits at #41 on the tally.
Copyright 2014 ABC News Radio