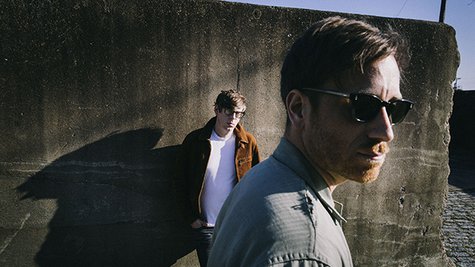 The folks behind the new Netflix animated series BoJack Horseman must be music fans. News broke earlier this week that the new series ending credits theme was composed by Grouplove , and now the Black Keys ' Patrick Carney has taken credit for the opening theme, which he says via tweet that he wrote with his uncle, Ralph Carney .
The opening is a stylized little number without vocals, played over a montage of BoJack the horse at home, in nightclubs, at the supermarket, and in his swimming pool. Netflix describes Bojack Horseman as focusing on "the most beloved sitcom horse of the '90s...20 years later. BoJack Horseman was the star of the hit TV show Horsin' Around , but today he's washed up, living in a Hollywood bachelor pad, complaining about everything, and sometimes wearing colorful sweaters."
The series stars Will Arnett , Aaron Paul and Amy Sedaris , and is available on Netflix now. The Patrick and Ralph Carney opening theme is streaming live on Netflix's official YouTube channel .
Follow @ABCNewsRadio Copyright 2014 ABC News Radio