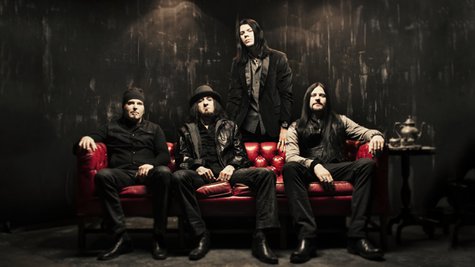 Saliva has launched a web video series in which the band is previewing and discussing each track from it's forthcoming album, Rise Up .
The first two episodes are up on CraveOnline now -- one for the album's lead single and title track, another for the album's second track "She Can Sure Hide Crazy."
"It was written about one of the members' ex-wives," says frontman Bobby Amaru of "She Can Sure Hide Crazy." "The stories he had, man, just made the lyrics very easy."
More webisodes are expected in the near future. Rise Up , which arrives on April 29, will be Saliva's first album since Under Your Skin in 2011.
In the meantime, Saliva continues a lengthy tour Wednesday night with a show at the Whiskey A Go-Go in Hollywood, CA. For a complete list of dates, go to the band's official website .
Copyright 2014 ABC News Radio