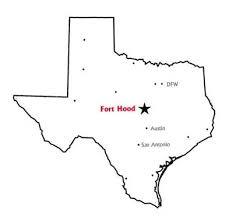 Fort Hood, TX (KELO-AM) There is another shooting attack at Fort Hood, Texas, where in 2009, an army doctor killed 13 people.
Local news outlets are reporting that officials confirmed an active shooter at the Fort. There are reports of several people being injured.
A source at Fort Hood told CNN that the situation is serious and that sirens were going off.
The Fort's official Twitter feed asked that all personnel on post shelter in place.
On November 5, 2009, Army Major Nidal Malik Hasan opened fire at Fort Hood, killing 13 people and injuring 32.