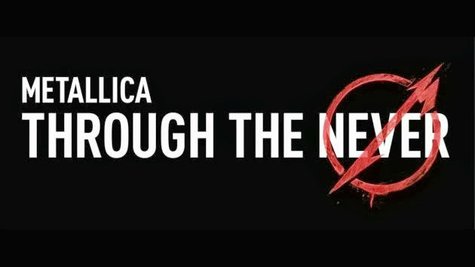 Metallica 's 3D film, Through the Never , will be screened at IMAX theaters across North America for a full week starting on Friday. Bassist Robert Trujillo says while enjoyed making the film, he found the process to be more difficult than recording albums.
"The stress level in movie production I think definitely exceeds making records," he tells The San Jose Mercury News . "There are so many people on a movie set, and you don't even know what half of them are doing. You know they are doing something important."
Trujillo adds that taking on the project of making an epic 3D film was worth the aggravation because it helped to bring the band closer together. "Just really taking on the challenge [of Through the Never ] and embracing it seems to keep things really fresh in our camp, especially after all these years," he explains. "These amazing challenges that we've been taking on these last few years have really invigorated us -- and, in a way, created unity."
After Through the Never has its run in the IMAX theaters, it'll expand into additional locations starting October 4. The film's soundtrack, Metallica Through the Never (Music from the Motion Picture) , is now available at all the usual outlets.
Copyright 2013 ABC News Radio