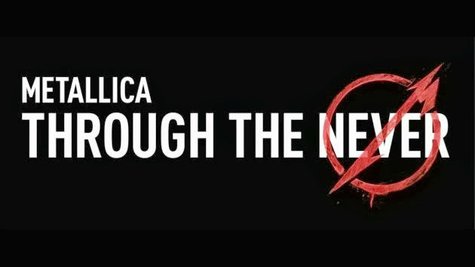 Metallica has director Nimród Antal to thank for the separate story line featured in their upcoming 3D film, Metallica Through the Never . During a Q&A session following the film's first public screening on Tuesday in San Rafael, CA, drummer Lars Ulrich revealed that while the band is given writing credits for the film, Antal came up with the bulk of the scripted pieces involving a roadie named Trip, played by In Treatment actor Dane DeHaan .
"The character of Trip, the journey he goes on, the setting that the narrative takes place in all comes from the wonderful twisted mind of Nimród," he told the crowd. "We helped shape it, we set a couple of boundaries around the story to make sure that it wouldn't run amok, but this is really Nimrod's story, 90 percent of it, and so he should take full credit."
Ulrich adds it was a difficult process to find a director for the 3D flick, but the drummer knew he found the right man when he first met Antal.
"We spoke to quite a few different people and everybody was very skeptical, and so when I sat down with Nimrod the first time, he was the first guy that was ready to jump on this crazy ride with us," he explains. "He didn't ask questions or try to talk me out of what I was bringing to him, and when he came up and met the band there's this kind of madness in Nim's eyes that we could feel a kinship with."
Antal notes that in addition to making the theatrical release available on DVD, he has plans to put out two other versions of it. "We're gonna have a DVD with a full concert version. So for those of you that were there, you'll see a version that is Trip-less," he says. "But for those of you who enjoyed the Trip experience, there's actually gonna be a short film of just Trip."
Metallica Through the Never will premiere exclusively at every IMAX theater across North America for a full week starting September 27. After the flick has its run in the IMAX theaters, it will expand into additional theaters starting October 4.
Copyright 2013 ABC News Radio