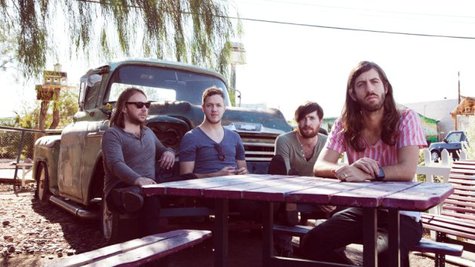 Imagine Dragons has been working on some new material while they're out on tour promoting their debut solo album, Night Visions . Frontman Dan Reynolds says he's "always writing" and has amassed a healthy number of song ideas for the group's sophomore release.
"We write on the road -- in a hotel room at night or on the tour bus or on a plane," he tells Billboard . "I already have, like, 35 demos in a playlist folder in my iTunes, [titled] No. 2 ."
While Reynolds has more than enough material for the new record, he notes that fans may have to wait a while for the guys to head back into the studio. "I don't know when that day will come, but when it does we'll sort through all those demos like we did for the first album and pick out our favorites and work on them in the studio, in a live setting, and that's where they'll really come alive," he says.
Copyright 2013 ABC News Radio