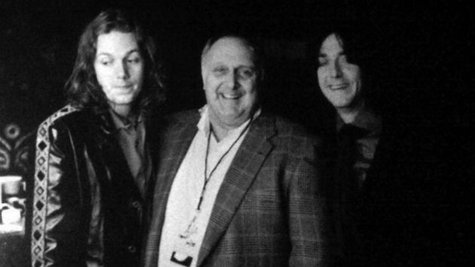 Condolences go out to The Black Crowes ' Chris and Rich Robinson , whose father, Stanly , died on Tuesday. A statement from the band reports that the elder Robinson passed away peacefully at his home in Atlanta at the age of 73.
The Robinsons brothers paid tribute to their father in a message posted on the band's official website.
"We sadly bid a final farewell to our loving father, Stan Robinson," reads the message. "The man who lived his entire life in Atlanta, GA left this earthly realm Tuesday afternoon on wings of pure love and with his sons by his side. We love you Dad."
Chris and Rich are Stanly's only children, and he also had six grandchildren. He spent his early working life pursuing a career as a singer and songwriter, and went on to be a representative for clothing manufacturers throughout the eastern U.S.
According to The Black Crowes' statement, Stanly's "life was blessed with many friends whom he constantly entertained with his countless stories and humor, and filled their lives with laughter."
The Robinson family will be holding a private memorial for Stanly, and request that "those who knew Stan, remember him as we all experienced him, so very full of life."
Following Stanly Robinson's death, The Black Crowes postponed a scheduled concert in Birmingham, Alabama, on Tuesday for just one day, while canceling a show in Fayetteville, Arkansas, that had been slated to take place on Wednesday. The band's next concert takes place tonight at the Telluride Blues & Brews Festival in Telluride, Colorado.
Copyright 2013 ABC News Radio