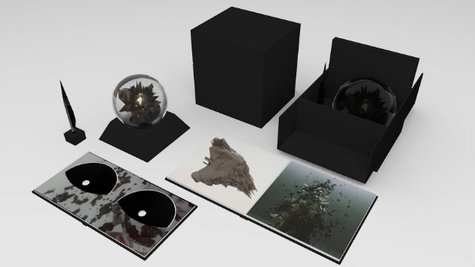 Rejoice Linkin Park fans: the band has announced that they'll be releasing a new album next month. Titled Recharged , the record will feature new interpretations of songs from 2012's Living Things .
The release also includes the new single " A Light that Never Comes ," which LP recently created with electronic dance music artist Steve Aoki . You can unlock a stream of the track by playing the group's free Facebook game, LP Recharge .
Recharged will arrive at all the usual outlets on October 29. In addition to a standard release, a limited-edition box set will be available. That package includes CD copies of Recharged and Living Things , an interactive 3D sculpture based on the Living Things album artwork, and a 48-page art book. Only 500 copies of the set will be sold. You can pre-order the package starting Monday at LinkinPark.com .
Copyright 2013 ABC News Radio