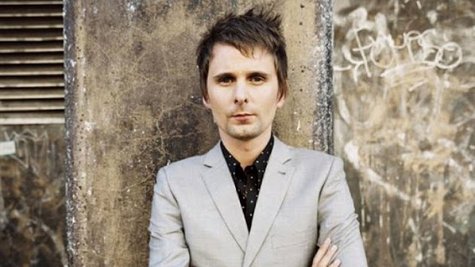 Muse is set to unleash their first-ever concert film shot in 4K ultra-high-definition, Muse -- Live at Rome Olympic Stadium , in theaters next month. As the title reveals, the movie documents the band's performance at the Olympic Stadium in Rome on July 6. Frontman Matt Bellamy says he's impressed by the film's picture quality, but says it's so detailed, it can be distracting at times.
"It's so much more noticeably sharper that it's almost unsettling at first," he tells Billboard . "You see the sort of big panning [shot] across the audience and your eyes are drawn to the details of so many people's heads and what they're wearing."
While the band is still out on the road touring their latest album, The 2nd Law , Bellamy says the guys plan to head back into the studio soon to work on their next release. "Early next year I think we'll probably take a break for a few months and at some point next year we'll start writing new music," he reveals. "I think if everyone is up for it, we'll start recording music sometime next year."
Advance screenings of Muse -- Live at Rome Olympic Stadium will be held in 20 cities on November 5, while the film will arrive in theaters worldwide on November 6. Visit Film.Muse.mu to find a screening at a theater near you.
Copyright 2013 ABC News Radio