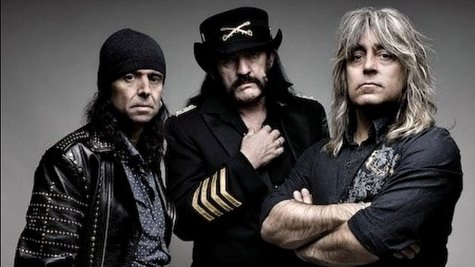 Motörhead profiles a number of their recent live performances in the new video for "Heartbreaker," a cut from their upcoming 21st studio album , Aftershock .
The nearly four-minute clip, which can be viewed at RollingStone.com , features footage of the band's set at the 2013 Metal Hammer Golden Gods Awards; a 2010 concert in Manchester, England; and several 2011 festival appearances. The video also includes some animated scenes featuring a variety of monsters, which were created from sketch art drawn by frontman Lemmy Kilmister .
Aftershock features 14 tracks, and will arrive at all the usual outlets on Tuesday, October 22. You can check out a stream of every song from the forthcoming release on Yahoo! Music .
Copyright 2013 ABC News Radio