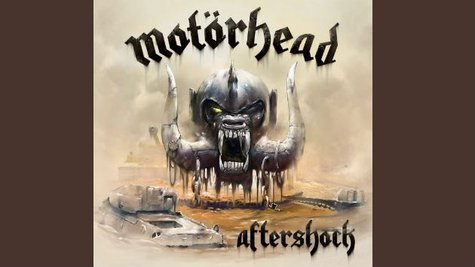 Can't wait to hear Motörhead 's 21st studio album , Aftershock ? No worries. The guys have posted a stream of every song from the upcoming release on Yahoo! Music .
Aftershock features 14 tracks, and will arrive at all the usual outlets on October 22. "I really think the variation on the album shows that we've dug deep and produced some of our best work for a long time," says guitarist Phil Campbell in a statement. Drummer Mikkey Dee adds Aftershock is "a really, really strong Motörhead album, one that really does define everything this band stands for."
Motörhead will also celebrate Aftershock 's release by staging a listening party on Friday at Rainbow Bar & Grill in West Hollywood, California, from 9-11 p.m. The first 100 fans to show up for the event will get in free, while everyone who attends will get the chance to win Motörhead prizes and enjoy free pizza.
Here's the track list for Aftershock :

"Heartbreaker"
"Coup de Grace"
"Lost Woman Blues"
"End of Time"
"Do You Believe"
"Death Machine"
"Dust and Glass"
"Going to Mexico"
"Silence When You Speak to Me"
"Crying Shame"
"Queen of the Damned"
"Knife"
"Keep Your Powder Dry"
"Paralyzed"
Copyright 2013 ABC News Radio