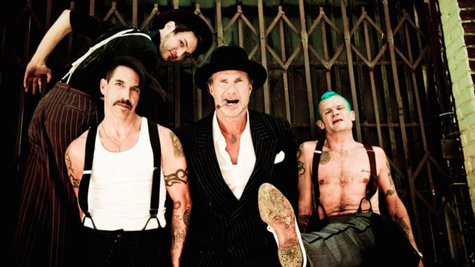 If you missed out on scoring copies of the I'm With You bonus tracks the Red Hot Chili Peppers released as 7-inch vinyl singles over the last year, you're getting another chance to own them next month.
The Chili Peppers have created a compilation of all the extra cuts, which they'll release on November 29 for Black Friday Record Store Day. Titled I'm Beside You , the limited-edition double-disc vinyl album will include a total of 17 cuts that were recorded during the I'm With You sessions.
If you want to hear the tracks prior to picking up I'm Beside You , you can check out streams of every track from the upcoming release on the band's YouTube channel .
Here's the I'm Beside You track list:
Side A:
"Strange Man"
"Long Progression"
"Magpies on Fire"
"Victorian Machinery"
Side B:
"Never Is a Long Time"
"Love of Your Life"
"The Sunset Sleeps"
"Hometown Gypsy"
"Pink as Floyd"
Side C:
"Your Eyes Girl"
"In Love Dying"
"Catch My Death"
"How It Ends"
Side D:
"Brave from Afar"
"This Is the Kitt"
"Hanalei"
"Open/Close"
Copyright 2013 ABC News Radio