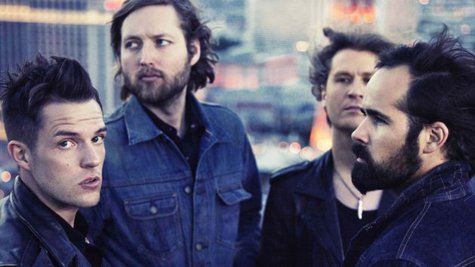 Bad news for fans of The Killers : the group has canceled its upcoming appearance at the 27th annual edition of Neil Young 's Bridge School Benefit Concert . Drummer Ronnie Vannucci says the guys decided to pull out of the benefit concert due to the absence of bassist Mark Stoermer , who recently backed out of the group's tour of Asia.
"The fact of the matter is, without Mark on tour with us right now, we simply aren't able to prepare an acoustic set for one of the year's most important music charity events properly," he explains in a statement. "We never want to give less than 100 percent, and in this particular instance, we simply won't be able to. We know this is a disappointment for our fans in the Bay Area, for which we're very sorry, but hopefully we will be able to team up with Bridge School again in the future. It's an amazing charity, and we encourage our fans to show them a lot of love and support."
The Bridge School Benefit Concert is scheduled to take place October 26 and 27 at the Shoreline Amphitheatre in Mountain View, California. Other rock acts set to hit the stage for the all-acoustic event include Queens of the Stone Age , My Morning Jacket , fun. and former Rilo Kiley vocalist Jenny Lewis .
Copyright 2013 ABC News Radio