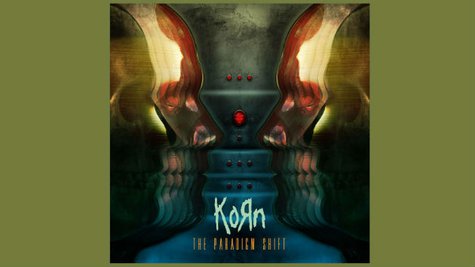 Korn and Alter Bridge are expected to make big debuts on the Billboard 200 album chart next week.
According to the industry website Hits Daily Double , Korn's The Paradigm Shift is looking to snag the #5 spot on Billboard 200, with projections putting its sales somewhere around 40,000 to 45,000 copies. The Paradigm Shift is the band's first release to feature co-founding guitarist Brian "Head" Welch since 2003's Take a Look in the Mirror .
Alter Bridge's Fortress will likely grab the #6 spot on the list, with projected sales putting it around 30,000 to 35,000 copies. If the predictions are true, Fortress will mark Alter Bridge's second-highest debut on the tally since their first album, 2004's One Day Remains , which took the #5 slot on the chart its first week out.
Other bands expected to claim top spots on the Billboard 200 include Cage the Elephant and Stone Temple Pilots with Chester Bennington . Cage the Elephant's Melophobia will likely come in at #9 with 17,000 to 20,000 copies sold, while Stone Temple Pilots with Chester Bennington's debut EP, High Rise , is looking to secure the #11 slot, selling 13,000 to 15,000 copies.
The Billboard 200 chart's top 10 will be released on Wednesday.
Copyright 2013 ABC News Radio