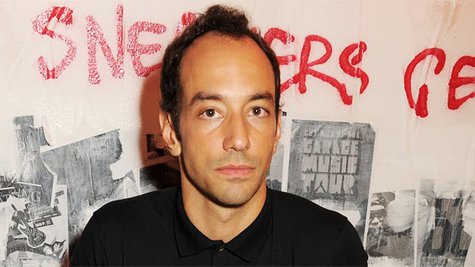 Albert Hammond Jr. spends some quality time romancing Dutch model Nina de Raadt in the new video for "St. Justice," the new single from The Strokes guitarist's recently released EP, AHJ .
The three-minute, black-and-white clip , which is definitely not safe for viewing at work, follows Hammond as he picks up de Raadt on the street and takes her to his apartment where they eat cereal, listen to records, take a bath and get frisky between the sheets. Things don't end well for the couple, however: Hammond and de Raadt wind up getting into a fight where she slaps him several times before storming out of the apartment.
The guitarist will promote AHJ with a North American tour which kicks off on November 3 at the U Street Music Hall in Washington, D.C. Visit AlbertHammondJr.com to view the full itinerary.
Copyright 2013 ABC News Radio