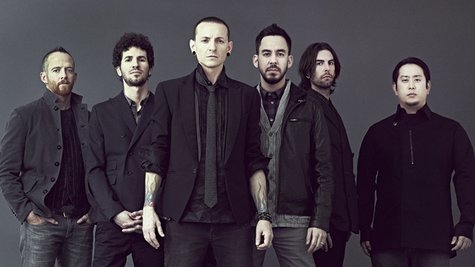 Now that Chester Bennington is the frontman for Linkin Park and Stone Temple Pilots with Chester Bennington , it's only natural that members of both groups have thought about launching a tour together. LP multi-instrumentalist Mike Shinoda says while he'd love to hit the road with STP, he's not sure it would be healthy for Bennington's voice.
"I personally don't know if I want to put Chester through that," he tells Billboard . "It's like asking a pro athlete to play a doubleheader. I don't care how good [NBA stars] Kobe Bryant or LeBron James are; if you have them play doubleheaders every day, they're gonna look pretty worn out by the end of it."
Bennington adds while he's happy to be in both bands, his main priority will always be his duties in Linkin Park. "We've treated this much like if you're doing business with somebody and want to go off and do business with somebody else," he explains. "In no way, shape or form do I want anything I do with Stone Temple Pilots to interfere with what we have to do as a band."
Both groups have new releases headed our way this month: Stone Temple Pilots with Chester Bennington will drop their debut EP, High Rise , on Tuesday, while Linkin Park will release Recharged , an album that features new interpretations of songs from 2012's Living Things , on October 29.
Copyright 2013 ABC News Radio