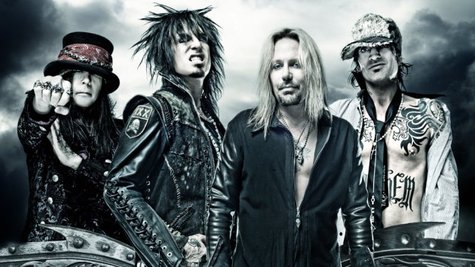 Members of Mötley Crüe have been saying for months that the group is close to calling it quits, promising they'll hit the road for one final world tour to say goodbye to their fans. Now, bassist Nikki Sixx reveals the band is in talks to figure out when they'll launch their farewell tour.
"It'll happen, but we don't know when it will happen," he tells Rolling Stone . "The most important thing about a farewell tour is that the band doesn't lie to the fans, and the band doesn't tour and then come back years later. That's what's important for us, planning what's the right time to go out."
Sixx adds that he plans to keep busy before Crüe's final outing, noting his next project is to finish Sixx: A.M. 's follow-up to 2011's This Is Gonna Hurt .
"The album is so rich and we have so much music, we're deciding on which pieces of that music we want to put together to make an album," he explains. "We still think it's important to make records, full-length records that somehow all tie together, that you want that whole body of work, all ten or twelve songs, because they do something for your life."
A title and release date for the new album has yet to be announced.
Copyright 2013 ABC News Radio