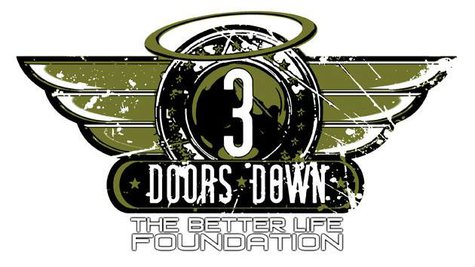 3 Doors Down has announced they'll be hosting their 10th annual The Better Life Foundation concert in their home state of Mississippi. The event, which will feature sets by 3 Doors Down and Black Stone Cherry , takes place on November 16 at the Horseshoe Casino in Tunica.
"This year marks the 10th anniversary of The Better Life Foundation and the weekend is going to be better than ever," says frontman Brad Arnold in a statement. "Thank you to all the fans and sponsors who continue to support the foundation and the amazing work that it does."
Proceeds from the concert will benefit The Better Life Foundation, which provides support to children and young adults with special needs. Tickets for the show will go on sale on Friday via Ticketmaster.
Copyright 2013 ABC News Radio