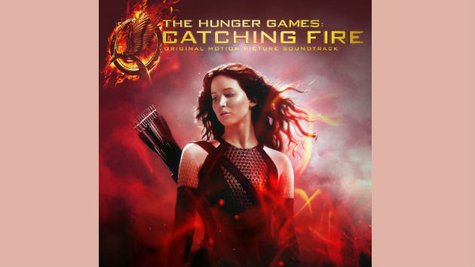 While the soundtrack for the first Hunger Games film dominated the top spot on the Billboard 200 album chart its first week out, the soundtrack for the second installment, The Hunger Games: Catching Fire , won't be so lucky -- though it won't do too badly.
The Hunger Games: Catching Fire soundtrack is expected to place somewhere in the top five on the tally, with projected sales around 60,000 copies. The record features tracks by a number of rockers including Coldplay , Imagine Dragons , The National , The Lumineers and Of Monsters and Men , as well as a cover of the Tears for Fears classic, "Everybody Wants to Rule the World" by Lorde .
If the predictions are true, the Catching Fire soundtrack doesn't come close to the initial success of the soundtrack for first Hunger Games flick. That album, which included songs from The Decemberists and Arcade Fire , sold 175,000 copies in its first week and has racked up 481,000 total copies sold to date.
Copyright 2013 ABC News Radio