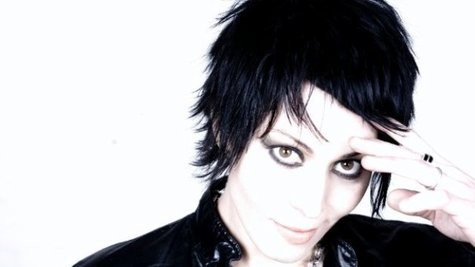 Joan Jett was scheduled to perform on a South Dakota tourism float during this year's Macy's Thanksgiving Day Parade, but the rocker's lifestyle choice of being a vegetarian and her support for the People for the Ethical Treatment of Animals apparently conflicts with the ideals of livestock owners in the state, prompting parade officials to move Jett to a different float.
Brad Klostergaard , one of the owners of Sioux Falls Regional Livestock in Worthing, South Dakota, tells Sioux Falls TV station KDLT , "Agriculture is a huge part of our state. You know what percentage of agriculture floats back into the economy. I mean it's huge." He says having someone who promotes a vegetarian diet and is a critic of livestock production practices on a South Dakota parade float is a bad idea.
Klostergaard says a better choice for the float would be "a country singer...or a guy like that, that's got a ranch and involved in the livestock industry."
In a statement released this past Friday, Jett says she agreed to the switch because "Political agendas are getting in the way of a fun event," and she'll "focus on "entertaining the millions of people" who will watch "a great American tradition."
The 87th Annual Macy's Thanksgiving Day Parade will be broadcast live on NBC, beginning at 9 a.m. Eastern time.
Copyright 2013 ABC News Radio