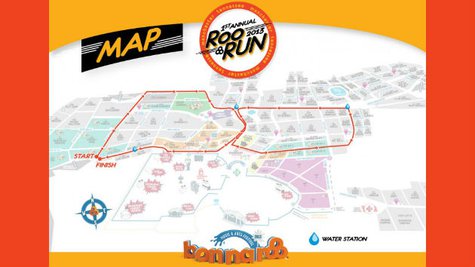 If you'd rather go running than watch performances from Mumford & Sons , The Lumineers and Billy Idol , you're in luck. Bonnaroo producers have announced that they will be offering up the first-ever Roo Run , a 5K trek that loops around the festival grounds. The race is set to take place on the third day of the fest, June 15, beginning at 9 a.m. ET.
The Roo Run will offer festival-goers three different speed lanes for the event: slow, medium and fast. Runners who finish first in each lane will win prizes, with additional prizes awarded to those who finish "graciously" and "stylishly." Runners who drop out of the race will also be eligible to receive prizes.
To register for the Roo Run you'll need to donate $5 to the Bonnaroo Works Fund , a non-profit group which supports organizations and programs focused on the arts, education and environmental sustainability.
The Bonnaroo Music and Arts Festival will take place June 13-16 in Manchester, TN. Other bands scheduled to take the stage at the event include Björk , My Morning Jacket frontman Jim James , Wilco , Passion Pit and The National .
Copyright 2013 ABC News Radio