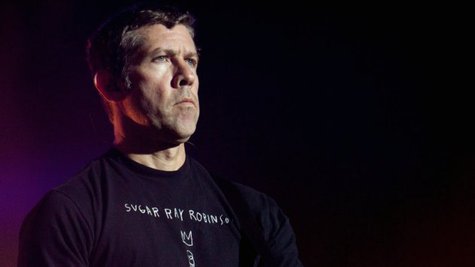 Former Jane's Addiction bassist Eric Avery is now the former bassist for Nine Inch Nails . On Wednesday afternoon, Avery announced that he has decided to leave NIN to focus on other projects.
"It's with very mixed emotions I tell you all that I'm pulling out of NIN," said Avery in a post on his Facebook page . "[It has] been a tough call and I don't know if it's the right one. But I really want to focus on my musical life here in LA, on film work in particular."
Avery adds that another reason for his departure was that he "got overwhelmed" by the group's upcoming tour schedule. "I just got home from a year of heavy travel with Garbage , the idea of leaving town for another year and a half, and with all the intensity that Nails demands…fortunately my friend [frontman] Trent [ Reznor ] understands all this and appreciated my pulling the plug now instead of deep into 2013 and 14." A replacement for Avery has yet to be revealed.
NIN's first concert -- featuring the new lineup of Reznor, ex- King Crimson guitarist Adrian Belew , Alessandro Cortini and Telefon Tel Aviv 's Josh Eustis and Ilan Rubin -- will be an appearance at Japan's Fuji Rock Festival on July 26.
Copyright 2013 ABC News Radio