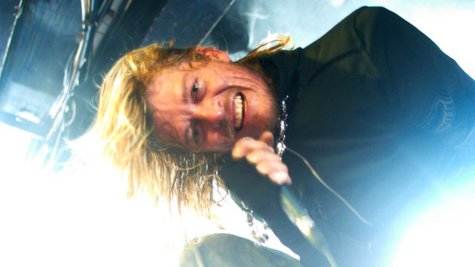 Wes Scantlin is in trouble again. The Puddle of Mudd singer was arrested in Hollywood, California on Tuesday night after police discovered he had warrants out for his arrest, according to TMZ.com .
The cops originally stopped Scantlin for speeding, but when they ran the singer's information into their computers they found two warrants: one for "driving on a suspended license" and another for felony cocaine possession.
While the singer was booked at a nearby police station, he was quickly released after only a few hours on $11,176 bail.
Puddle of Mudd is scheduled to kick off a North American tour on June 14 at the Dakota Magic Casino in Hankinson, ND.
Copyright 2013 ABC News Radio