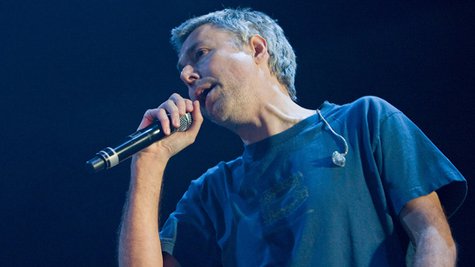 After a year-long campaign, late Beastie Boys rapper Adam " MCA " Yauch will be getting a park named after him this weekend in his hometown of New York City. City officials have agreed to rename Brooklyn's Palmetto Playground to Adam Yauch Park, fulfilling the wish of Beastie Boys fans who launched a Facebook campaign to that end shortly after the rapper's death last year.
Surviving Beastie Boys member Adam "Ad-Rock" Horovitz will join members of Yauch's family, Brooklyn Parks Commissioner Kevin Jeffrey , Borough President Marty Markowitz , State Senator Daniel Squadron , and Council Member Stephen Levin at a ceremony Friday to dedicate the park to Yauch.
While campaign organizers originally wanted Squibb Park to be named after Yauch, they were met with strong opposition from Brooklyn Heights residents. Eventually, Palmetto Playground was chosen as an appropriate venue to honor the late rapper.
Yauch died at age 47 on May 4, 2012 after a three-year battle with cancer.
Copyright 2013 ABC News Radio