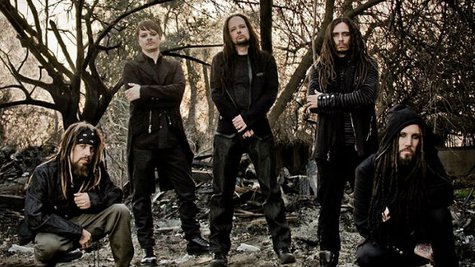 Good news for Korn fans: founding guitarist Brian "Head" Welch has rejoined the band for their next album.
Korn has just released a trailer for the upcoming release, which can be seen on RollingStone.com , featuring the guitarist working on tracks with the group in the studio. Welch, who had performed with Korn on a number of occasions over the last five months, says that he's excited to be working with the band again.
"We knew we would have a blast playing together, because we love each other so much, but we really wanted to make sure the music felt right before we committed to making a whole album together," Welch tells Rolling Stone . "But since we got in the studio, everything just started pouring out, now I can't wait until our fans hear this stuff!"
While a firm release date for the group's eleventh studio album has yet to be revealed, it is expected to arrive in stores sometime this year.
Copyright 2013 ABC News Radio