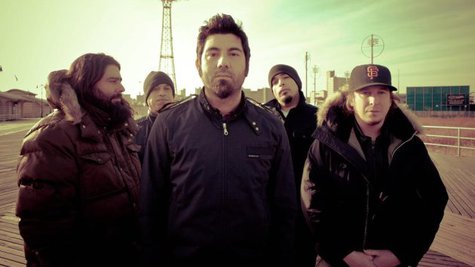 It appears that Deftones were fans of Kris Kross . During their concert at The Pageant in St Louis, Missouri on Wednesday night, the band paid a musical tribute to Chris Kelly , one-half of the 1990s rap duo, who died Wednesday afternoon.
At a point during the show, frontman Chino Moreno told the audience, "We just got word that a member of Kris Kross has passed. I know it's not good news." The group then launched into a cover of Kris Kross' 1992 smash hit, "Jump," mixed with their own single, "Engine No. 9," from their 1995 debut album, Adrenaline . Fan-filmed footage of the performance is available on YouTube.
Deftones can definitely sympathize with Kris Kross fans, since they experienced a loss of their own recently. Bassist Chi Cheng died last month at age 42 from complications from a 2008 car accident that had left him in a minimally conscious state.
Copyright 2013 ABC News Radio