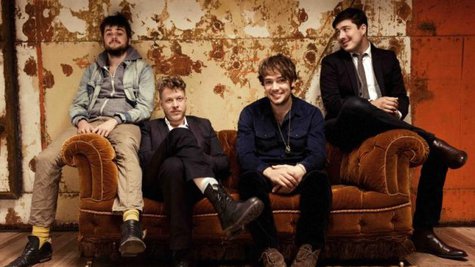 Mumford & Sons , Soundgarden and The Killers are just a few of the guests that will be featured on the upcoming sixth season of Live from the Artists Den on PBS. Each episode includes an intimate performance filmed in front of a live studio audience.
Mumford & Sons' episode, which was recorded at the Belasco Theatre in Los Angeles, will kick off the new season sometime in July.
"It's really special playing in a room like this," says Mumford & Sons frontman Marcus Mumford in a statement. "It's not often we get to do so, and we really enjoy it." Banjo player Winston Marshall adds, "We love playing venues like this, these '20s style venues. It's just incredible."
Soundgarden's show was recorded at The Wiltern in Los Angeles, California, while The Killers performance was taped at the Capitale in New York City. Complete TV listings for the upcoming episodes will be posted in the coming weeks on TheArtistsDen.com .
Copyright 2013 ABC News Radio