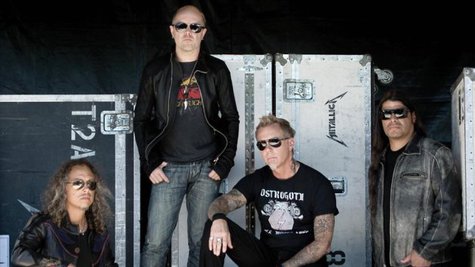 Festival-goers who attend Metallica 's second installment of their Orion Music + More festival will get to lay their eyes on some rare treasures from the band.
According to the festival's website , the band will be bringing back their Metallica Museum exhibit and will offer a "bigger and badder" selection of the group's memorabilia. Featured in the exhibit are amps, lyrics, merchandise, artwork and stage props, as well as classic Metallica guitars, including the last bass guitar that late bassist Cliff Burton ever played.
The Orion Music + More Festival, which will boast headlining sets by Metallica and Red Hot Chili Peppers , takes place June 8-9 at Belle Isle Park in Detroit. Other bands set to take the stage at the event include Rise Against , Deftones , Silversun Pickups and Dropkick Murphys .
Copyright 2013 ABC News Radio