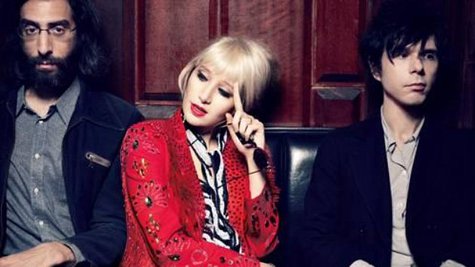 Yeah Yeah Yeahs show that it's probably not a good idea to have sex with everyone in your town in the new video for " Sacrilege ," the first single from their upcoming album, Mosquito .
The video, which is definitely not safe for viewing at work, focuses on a promiscuous young woman played by British model Lily Cole . The clip features a storyline in reverse and details the sexual exploits of Cole's character as she fools around with a large number of men and a woman in her town. Following the woman's marriage to a young man, the townspeople with whom she had relations rally against her, kill her new husband and leave her tied to a post inside a ring of fire.
Mosquito will arrive at all the usual outlets on April 16.
Copyright 2013 ABC News Radio