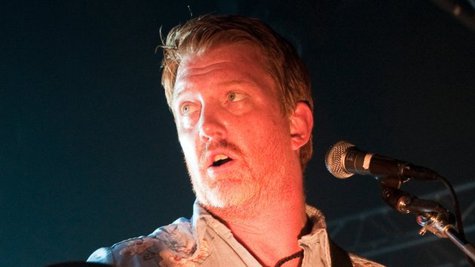 Talk about a treat for an aspiring rocker. A group of music students enjoyed the privilege of performing with Queens of the Stone Age frontman Josh Homme at the School of Rock in Los Angeles, California last week.
Trisha Cardell , general manager and owner of the School of Rock Fairfax, tells ABC News Radio that Homme came to the school last Friday to do a Q&A session to discuss his career as a musician. During his appearance, Homme strapped on a guitar and led a group of "all-star" students in a performance of "No One Knows," the first single from Queens of the Stone Age's 2002 album, Songs for the Deaf .
Fan-filmed footage of the performance is available on YouTube.
Copyright 2013 ABC News Radio