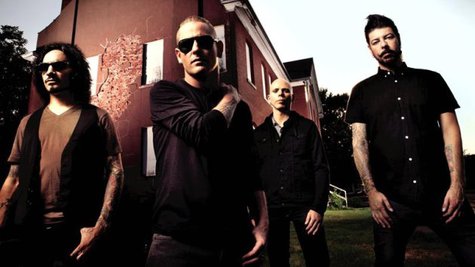 Stone Sour is giving us a taste of the first two tracks from the second installment of the band's concept double album, House of Gold and Bones Part 2 . On Tuesday, the band posted 30-second snippets of " Red City " and " Black John " on their SoundCloud page.
House of Gold & Bones Part 2 will arrive in stores on April 9 and will feature 12 new tracks. In addition, starting April 17, fans will be able to get their hands on the first issue of a comic book mini-series based on the album.
In other Stone Sour news, the band has released the video for " Do Me a Favor ," the first single from House of Gold and Bones Part 2 . The five-minute animated clip tells the story of a man who defends himself against an evil preacher and a hoard of zombies.
Copyright 2013 ABC News Radio